We will be touring in March 2020!  We will be paying tribute to John Denver in Arizona, California, and Colorado in March!
Live in around the Modesto, California area or know someone in the area?  This will be our first time to be at the State Theatre in Modesto, California, and it would be great to see you there.  Bring your friends and family and help us spread the word about the show!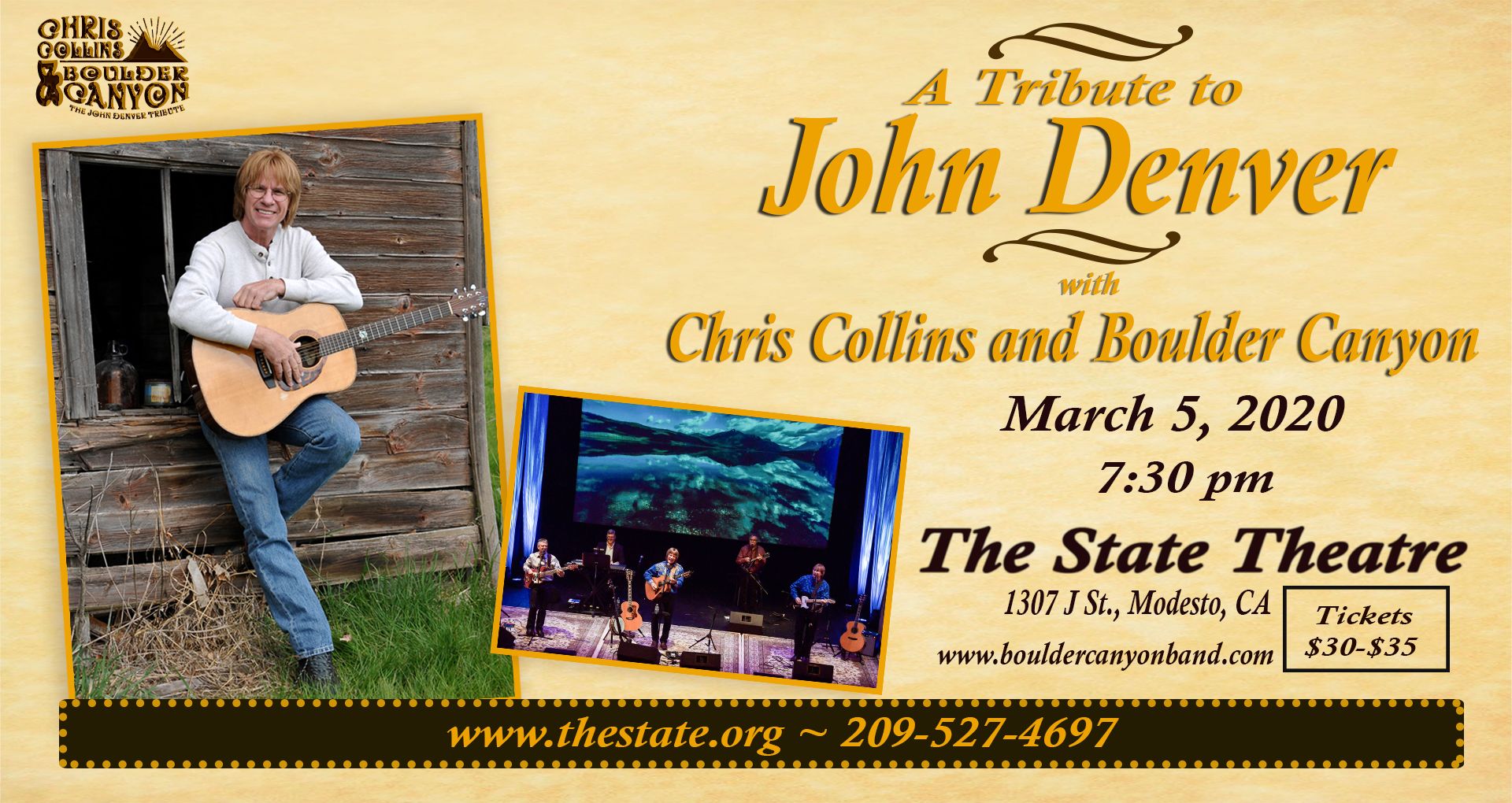 Be sure to check out the status of the shows in Arizona and Colorado as the tickets are getting very limited for the concerts as of this date.   There are current sold out shows at the Community Performance and Arts Center in Green Valley, AZ, as well as the Boot Barn Hall in Colorado Springs is sold out, and one of our shows at the Candlelight Dinner Playhouse with limited tickets remaining for the other shows.  You will find updates on our Concert Schedule Page and our Facebook page.   
We look forward to seeing you in March!!!